This Explains a Great Deal About Mme Metro
After all, she's been exposed to them a lot longer than I.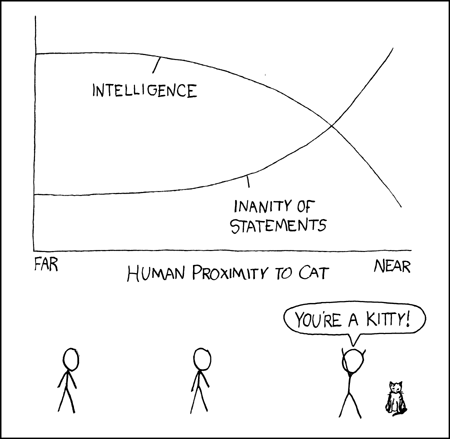 It's true. Consider that Mme spends her life decoding contracts. Yet when she comes home ...
Worse, we have two of the little buggers, and they're indoor animals so we never get very far from them.
I think there may be a logarithmic progression.